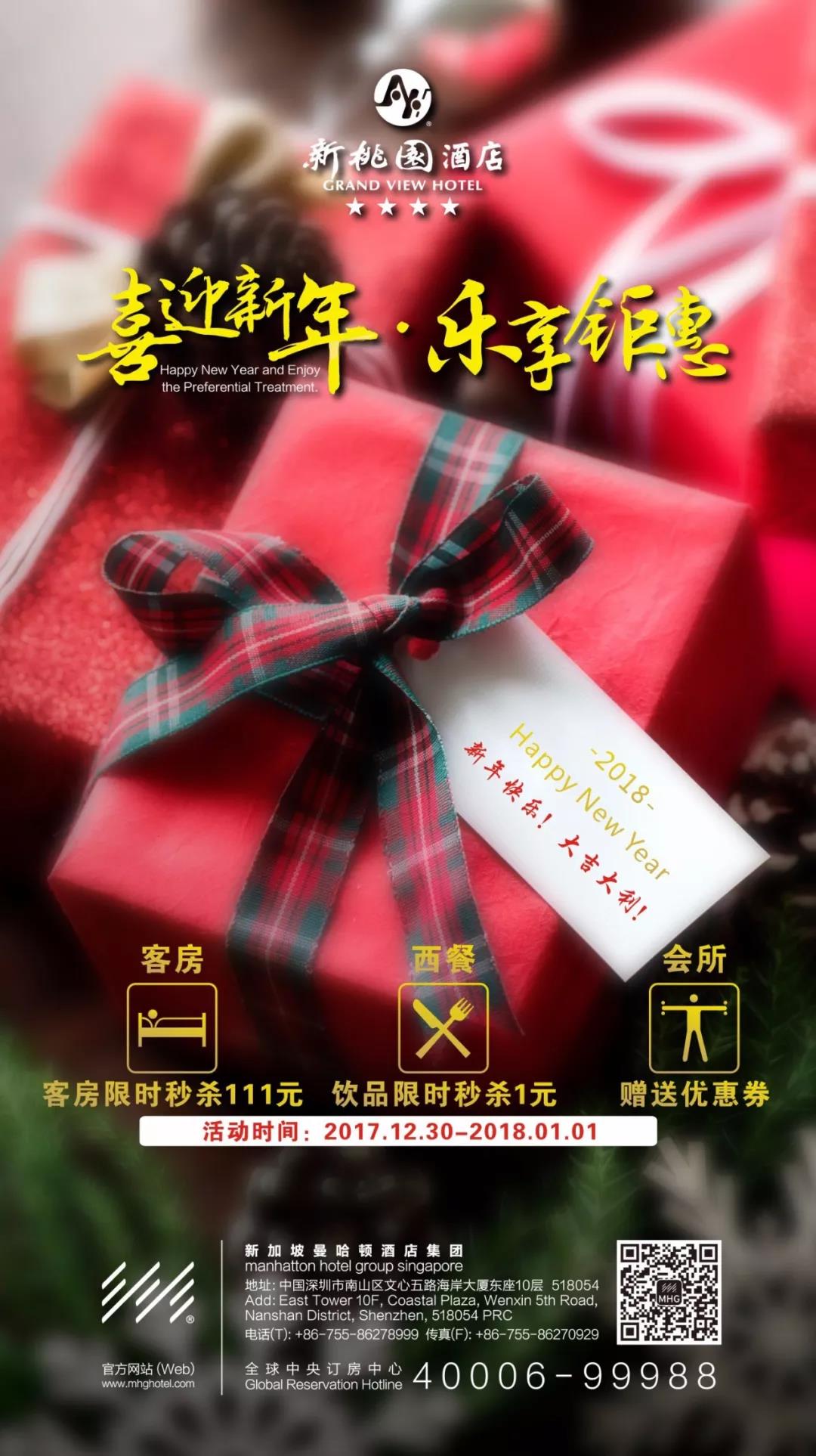 To thank our customers for their long-term support and love of the hotel, on the occasion of the upcoming New Year's Day in 2018, special launch of the three major surprises are as follows:
Surprise one: room limited spike 111 yuan.
Surprise 2: Western food spike 1 yuan limit.
Surprise three: guests donated club vouchers.
A lot of concessions! Surprise a lot! We are looking forward to your hot pillow!