Guilin Hotel (Manhattan Street store) is Singapore Manhattan hotels under a brand chain hotel. The hotel is located on the commercial, leisure and culture as one of the seven new business district, and Wanda Plaza, International Exhibition Center, the city department store adjacent to downtown shopping center business, only one step away, 3 kilometers away from the train station, Airport 35 kilometers, convenient transportation to help you easily get to the scenic area, the train station and the airport.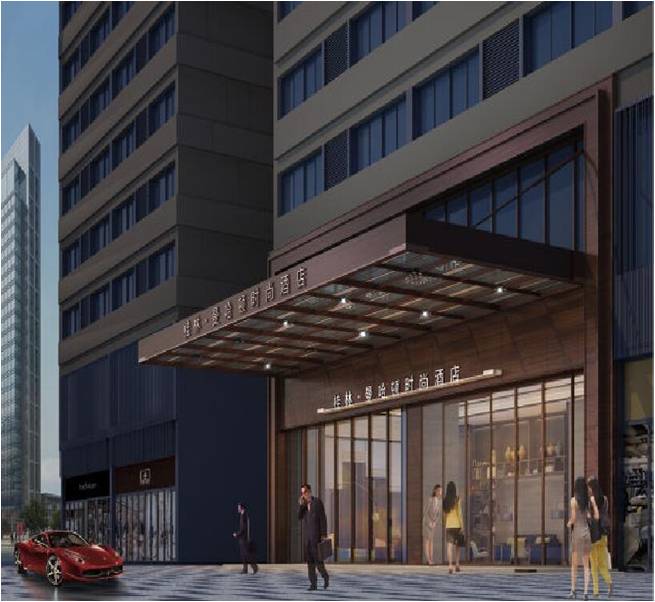 According to the national standard star hotel decoration design, the distinguished exclusive business and with the living environment, have great originality of 264 luxury rooms, room area of 32 square meters in Manhattan, equipped with Hotel VIP exclusive "sweet sleepertm bed", create a relaxing space, comfortable hotel rooms clean, full coverage of high-speed wireless network connection. Equipped with high-definition TV, hanging hair dryer, USB special interface, to provide you with a more reasonable, more comfortable, more humane experience.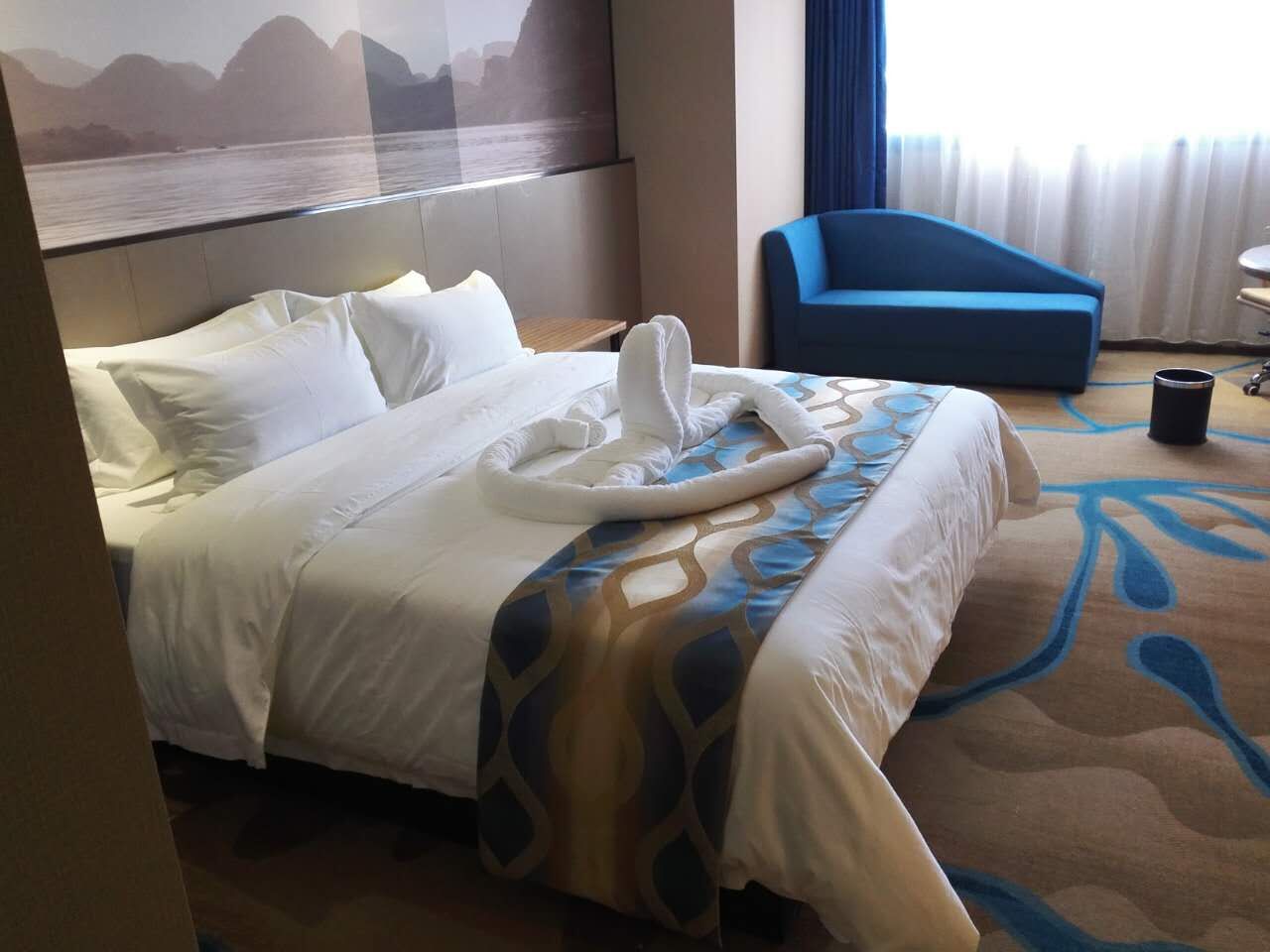 The room layout fully reflects the modern pragmatism, Jane convergence lines, frame extension, to allow customers to return to the most authentic experience, friendly and comfortable. The hotel also has restaurants, multi-functional rooms, free large parking lot and other facilities, the environment elegant, self driving travel, team travel, business travel in the meeting, the ideal choice.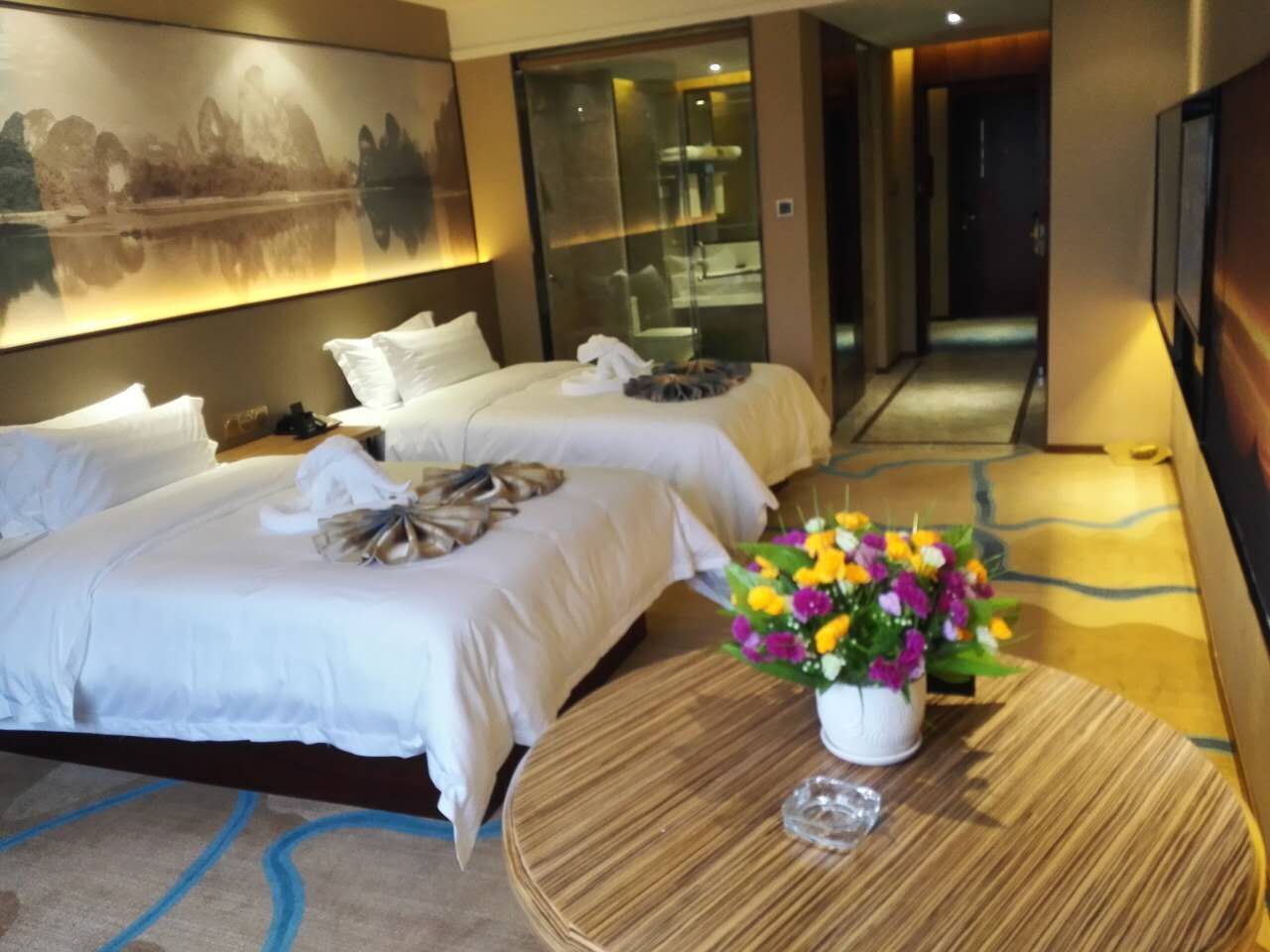 Trial trade preference
Superior big bed, superior standard room: 168 yuan / room (no sooner)
Manhtatan Hotel Guilin(Street store)
Address: Guilin Qixing district can Luan Road No. 41