Till life did not say himself, then spit out the silver is a ruler measuring the value of life.
Dear teacher, you never had to show off in front of others, but the peach blossom, is your highest rating.
In this part of your upcoming holiday time, Manhattan xintaoyuan hotel restaurant prepared for your delicious food, and can enjoy the full 20 percent off discount!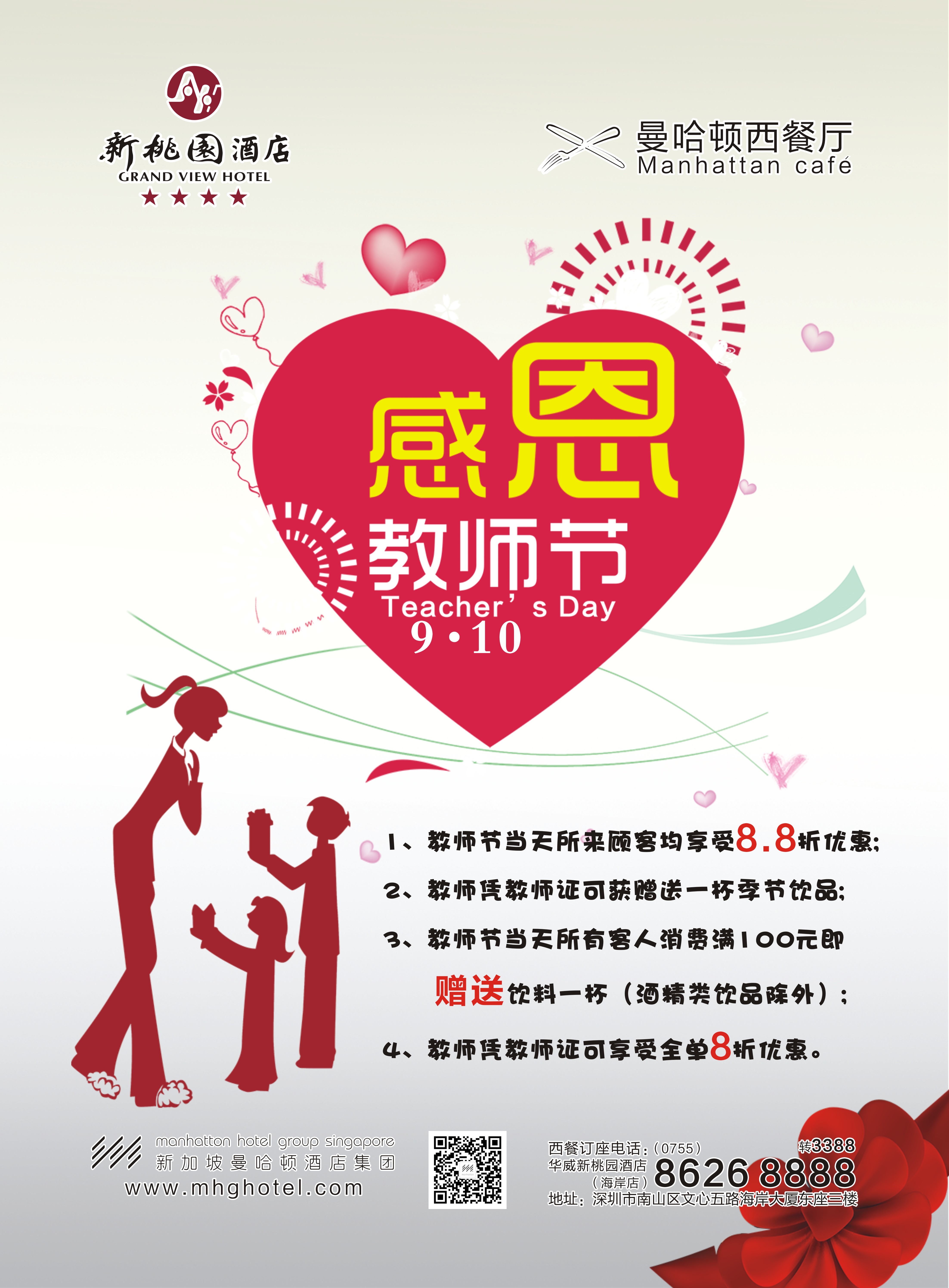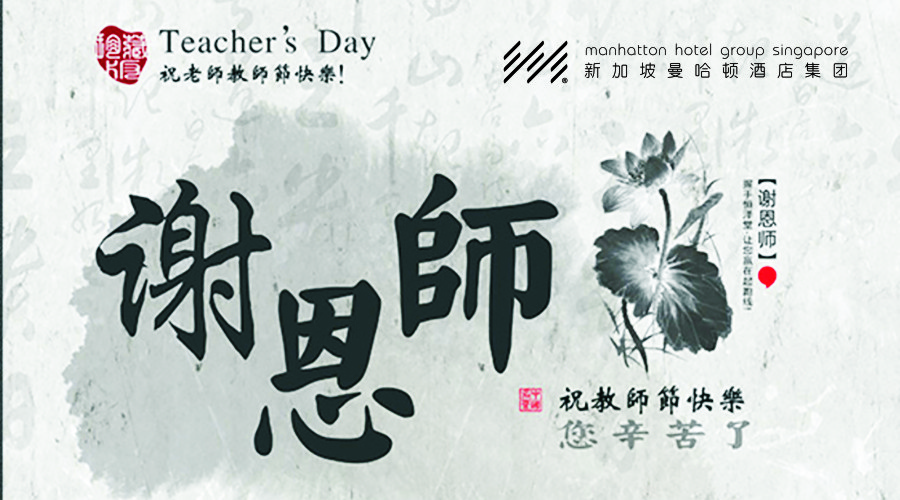 Teacher's Day Thanksgiving discount
[1] the teacher's day to all customers to enjoy 12% off discount;
[2] teachers can get a cup of seasonal drinks with teacher certificate;
[3] the day of the teacher's day, all the guests consumed 100 yuan, that is, a complimentary drink (other than alcoholic drinks);
[4] teachers can enjoy the full single 20 percent off discount card!